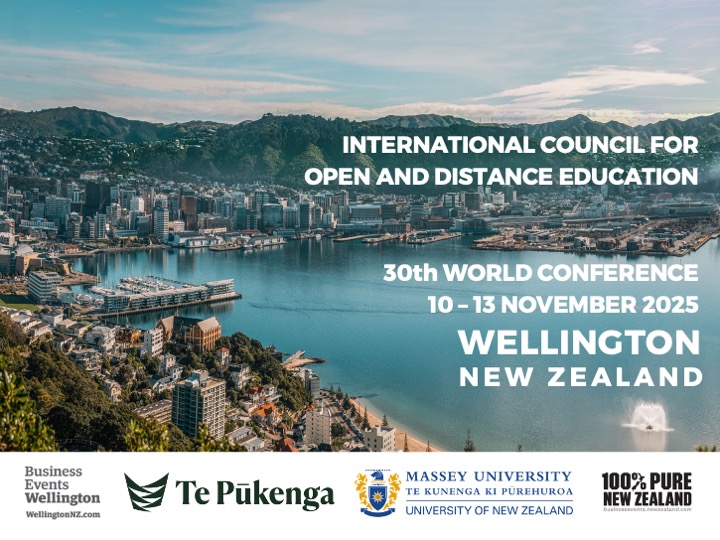 The 30th ICDE World Conference 2025 will take place in Wellington, New Zealand from 10-13 November 2025. It will be hosted by ICDE Institutional members, Te Pūkenga and Massey University of New Zealand.
The theme of the next World Conference is Ako Tuwhera: Open Learning for Open Learners. The theme invites conversations related to equity, artificial intelligence, the Indigenisation of education and education systems.
The event will take place at Tākina Wellington Convention and Exhibition Centre in November 2025 and attract hundreds of international leaders and practitioners in the field of open and distance learning to New Zealand's capital.
Register for interest
Be the first to hear updates and news about the 30th ICDE World Conference by registering your interest on the conference website.